Earbuds and headphones are essential for any workout session. Basically, working out is nothing fun without music. For the best (and affordable) musical experience at the gym or any outdoor activity, these are our recommendations which cost you under $100 and fit perfectly with your ears.
JBL Live Free 2 ($90)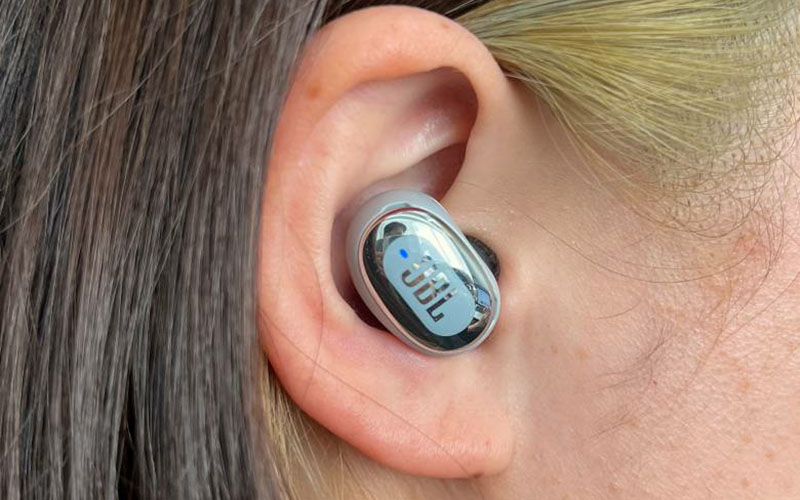 Source: JBL
JBL is owned by Samsung therefore the JBL Live Free 2 is quite similar to the Galaxy Buds Pro, especially both are pill-shaped. However, the JBL earbuds are quite small and might be more comfortable for people who have small ears. Moreover, this pair is also water-resistant and has great noise canceling. Its battery life is up to 7 hours which is perfect for your working out sessions and also for daily use. 
JBL Reflect Aero TWS ($99.95) 
Source: JBL
These headphones are made for the gym. They are waterproof, sweatproof, easy to control and have great sound. The one outstanding feature about these earbuds is that they are actually designed to stay securely on your ears. The product goes with three sets of stabilizing wings to prevent the earbuds falling out of your ears. A hear-through mode is also available when you need to talk to someone or there is any shoutout around. 
Soundcore by Anker Sport X10 ($80)
Source: TinhTe
Their rotating swiveling ear hooks flip up while being used and flip down while being put into the charging case. These hooks also help tighten into your ears while you use them. Its water resistance is so amazing that you can submerge them into the water for 30 minutes straight. The only flaw is the noise canceling is not the best, however, not bad either. It's one great choice for the gym or even watersport. 
Beats Studio Buds ($100) 
Source: Beats
If you are looking stylish, lightweight and long-lasting earbuds, you might want to consider this one from Apple-owned Beats. They are basically very similar to stemless AirPods Pro in the shape and the sound. These earbuds come in 5 colors for your own preference: black, white, red, Moon gray and ocean blue. They are notably smaller and more lightweight than most earbuds. However it does not mean that they would fit less. The only problem is that they might be a little slippery with the sweat because of their material. Otherwise, they are a great choice and not so pricey. 
Google Pixel Buds A-Series ($180) 
Source: The Verge
The A stands for affordability. And they are really suitable for Android users with a round-shaped design and stabilized arcs to fit more securely. These Pixel earbuds might also work perfectly with Google Voice to read your notifications or check the weather which are very helpful during your gym sessions. 
For more latest news, entertaining posts, visit https://aubtu.biz/ daily.