The Visual Durability resource pack is one that you should really take the time to try out. The texture of your tools and armor will change based on how much damage they have taken, which completely changes up gameplay for many different reasons! Having visual indicators like this in-game can be a great addition because it not only allows players see when something has been damaged or repaired but provides them with new ways to strategize during battles without having any luck involved whatsoever (important right?).
The most significant benefit is that you can focus on your gameplay and be confident in knowing how much armor or health items are giving. No more relying on an easily overlooked bar at the bottom of your screen for this information, which could lead to panic when suddenly finding yourself without gear necessary!
This resource pack has a lot of different items that are designed to be durable, which makes it perfect for people who just started Minecraft or those looking for something new. The durability textures on these blocks make sure you don't have as much frustration when breaking your item and there's even an option so try out some other styles if this one doesn't suit what kind of gameplay style suits better than others!
How to install Minecraft texture packs
Download the texture pack (It may come as a .Zip file. If so, don't extract it).
Start Minecraft and click 'Options'
Next click 'Resource Packs'
Now click on 'Open Resource Packs folder'
From here, drag the texture pack file into the folder
The texture pack should now appear in the list of usable add-ons
Resource Pack/Texture Pack Review showing Minecraft Durability Endurance [Visual Durability Resource Pack]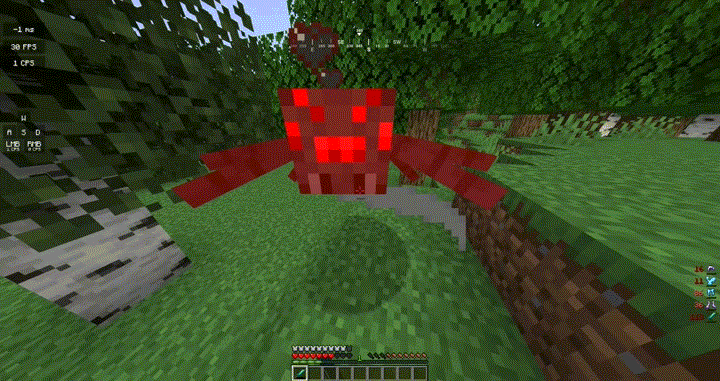 if the appearance of an item changes depending on the duraity of the item,
what?
let's find out through this texture pack.
armor, tools, and weapons
the more i wear out, the more i change my appearance
unfortunately, the armor model does not change.
optipainmust have
repairing the tool will restore you to the pre-stage look.
Download Links: