What does it mean to tinker with items?
Basically, this shows that you are ready to construct and mess with stuff. In short, that's exactly what the Tinkers' Construct Mod 1.16.5/1.12.2 does for you. It enables you to modify, construct or even repair tools that you can find in Minecraft.
Read more: https://drupraise.com/minecraft-mods/minecraft-forge.html
Tinkers' Construct Mod Installation
Tinkers' Construct Mod makes use of the modding API. You must install Minecraft Forge first, in order to use this mod. The mod uses the standard installation for any Forge-based mods.
To install the mod, you must first download the Tinkers' Construct Mod version of your choice.

Once downloaded, all you need to do is drag and drop the file into the mods folder located in your Minecraft game directory (%appdata%/.minecraft/mods).
The great thing is that it also works really well for weapons. As you use the Tinkers' Construct Mod, you will see that it makes it easy for you to smelt metals too. As a result, you can create some powerful tools that will help take things to the next level.
The Tinkers' Construct Mod offers you a handbook and here you can find out all there is to know about the mod. This will also provide you with the means to create 4 books that give you some even more features if you want. So, there's no shortage of stuff that you can find in here and the Tinkers' Construct Mod is designed to bring you a wide range of ideas that will help make the experience more interesting.
You can create patterns if you want, which is very hard to do in the regular Minecraft. The mod also has a stencil table that makes it easy for you to create blueprints from the blank patterns. Moreover, you can easily use a smeltery if you want.
Screenshots: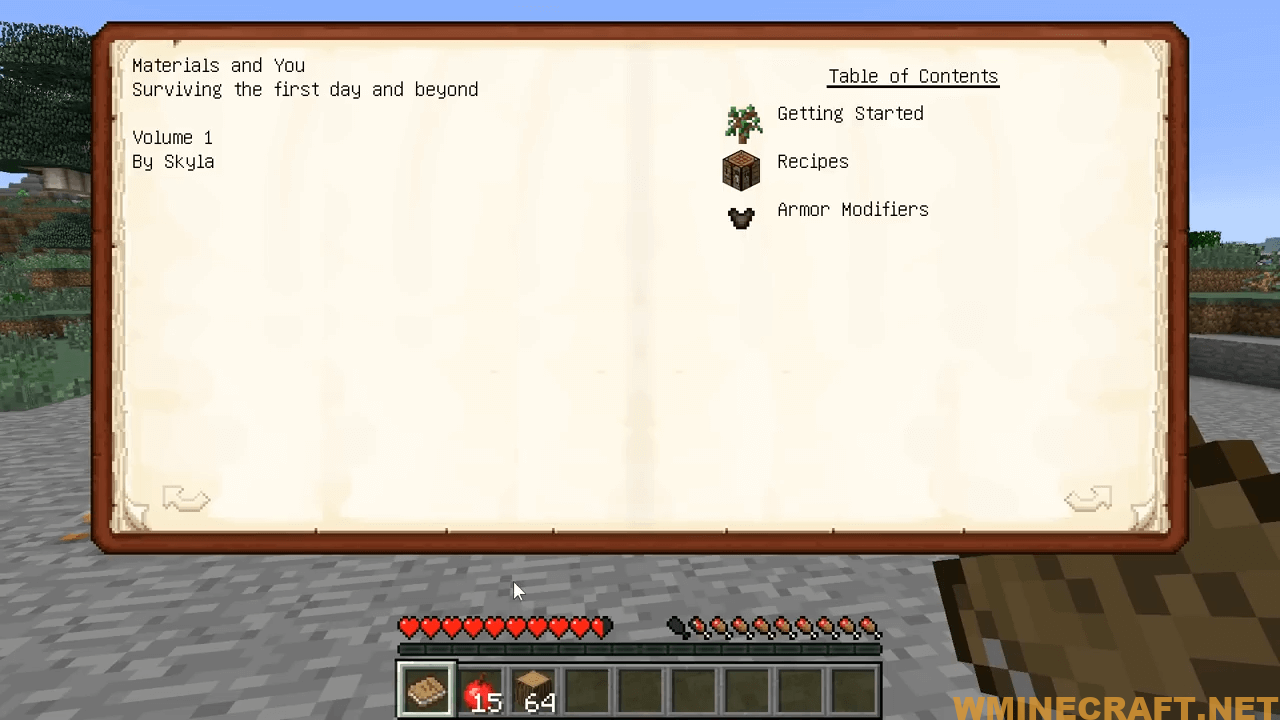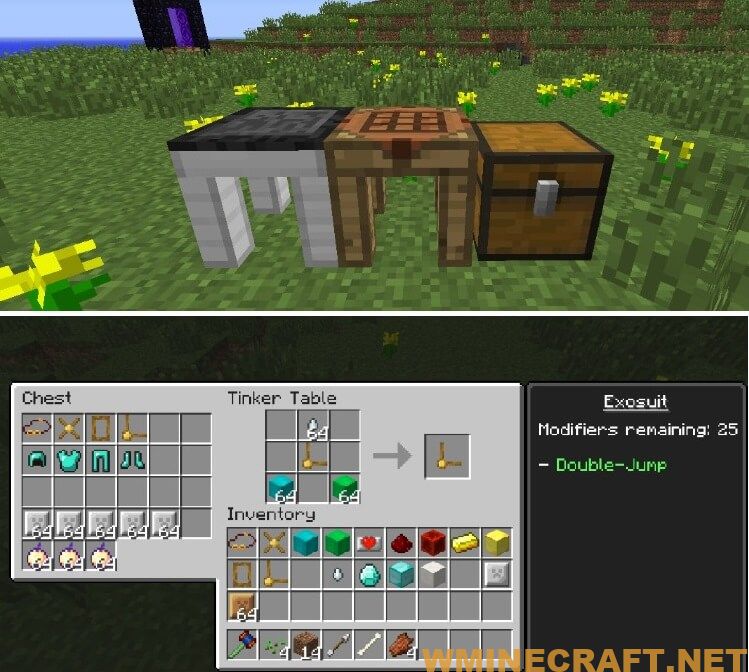 That will help you smelt metal and this create some very powerful tool parts. If you believed that diamonds are great, then you will love the other things you can find in here. However, Tinkers' Construct Mod is a mod that does require you to revert to the books and guide quite often. This is not exactly a bad thing, but it shows that you do need a lot of time and commitment in order to make things work in here.
As you use the mod, you can create some modifiers such as automatic repairs that are very useful and certainly worth your time as you try to adapt to this particular mod. You have to remember that Tinkers' Construct Mod is one of the mods that put you in the middle of it all. So yes, it can be very easy to learn how to use it, as long as you try to mess with the guides and the books. Otherwise, it can take a bit until you get the hang of it. But it will be worth it in the end.