Stefinus 3D Guns Mod 1.7.10 adds in tons of fantastic 3D guns. Featured in the mod are P90s, Glocks, RPGs, and more! Each weapon is also fully customizable with addon attachments and other goodies.

In this mod's current state, it adds 11 guns, the P90 (SMG), the MP7 (SMG), the Galil (Assault Rifle), Scart (Assault Rifle), the M14 DMR (semi-auto sniper), the FRF2 (bolt action sniper rifle), the Glock 17 (pistol), the Minimi (LMG), M60 (LMG), the M1014 (semi-automatic shotgun) and the Remington M47 (shotgun). There are various items added for you to be able to craft these guns as well. There are only 3 attachments: the silencer and reflex/red dot sight and the holographic sight.
Stefinus 3D Guns Mod Installation
Stefinus 3D Guns Mod requires Minecraft Forge to be installed.
Just like with the majority of the Forge-based mods, this superb mod employs the typical setup process.
Download the version of this mod you need, download buttons are below.

Catch the downloaded file.

Drop and place the downloaded file from the mods folder inside Minecraft's directory (%appdata%/.minecraft/mods).

Play Minecraft with the latest Forge version, or the edition of your choice.

Enjoy, this is awesome.
Stefinus 3D Gun Mod
when you apply the mode, the guns are added as above.
12 guns areadded
here's how to operate it:
Ris a load.
right-clicke aim
left-click e-fire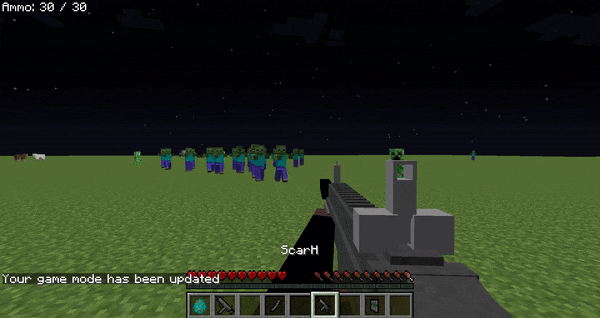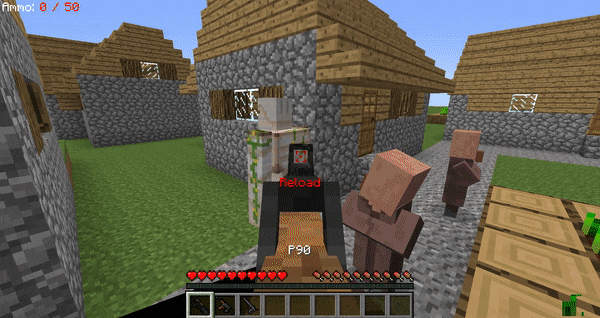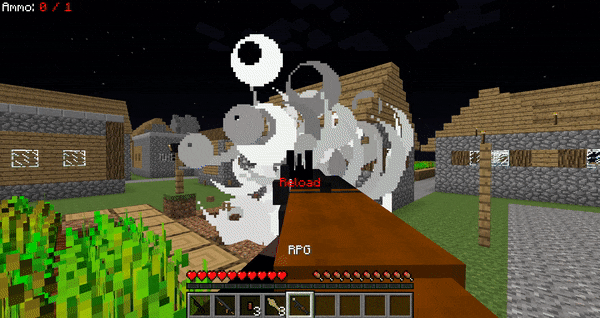 why recommend it?
simple combinations
iron and gunpowder are the main ingredients,
no complex combinations
Download Links: