the building we're going to build today is a basketball table.
first of all, install 5 fences.
and on top of it
install red and white glass blocks as above
at both ends behind him
please install a white glass plate.
now you can make a basketball goalpost.
use cobwebs and signs to create them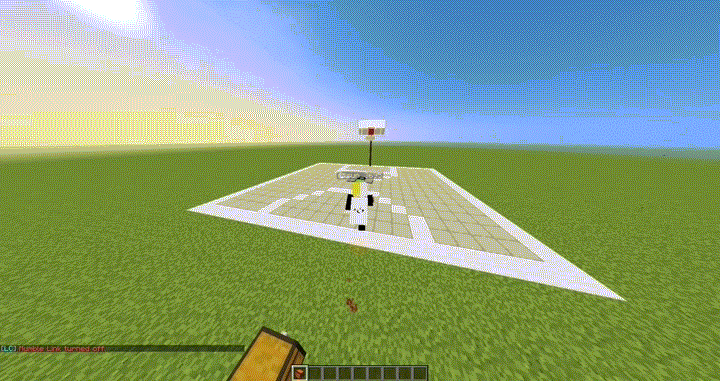 now we have to be able to jump in and put it in.
let's make a jump pad
dig 3 blocks 7 blocks away from the goal.
then dig more blocks into the shape of a cross
after that, install redstone powder and sticky pistons.
now fill the top with obsidian
where the sticky piston is located, install a slime block.
install a foothold where redstone dust is installed.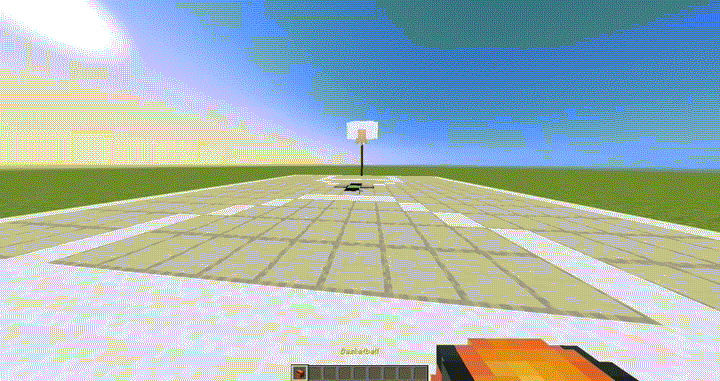 now, we've completed the jumppad like this!